Web Portal for LuxApartments – a Luxurious Apartment Project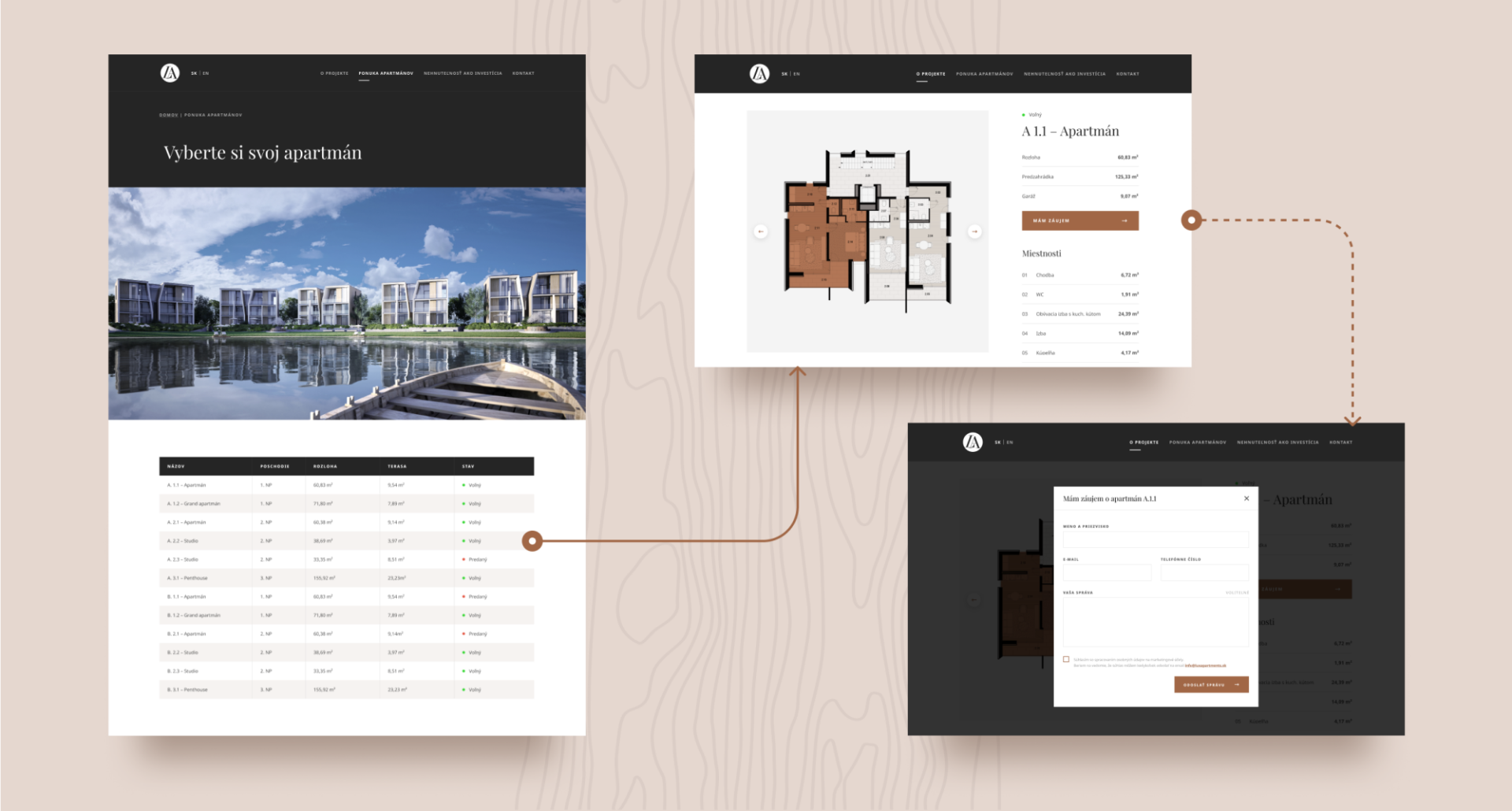 Premium apartment houses in Záhorie
LuxApartments are apartments located near the town of Senica, unique with their design, top-notch ecologic materials and great placement in the area of a golf course.
A luxurious web portal for luxurious apartments
We have designed the web portal to mirror the premium level and minimalism of the project, as well as its connection with the surrounding nature. For the presentation of this smart housing built from high-quality natural materials, we have chosen earthy colors to support the natural design of the web portal.
Interactive selection of the apartments
To simplify the customer journey on the web portal, we have created an interactive map of the area including all apartments. The customer selects an apartment of his interest, directly views the apartment's detail, and with one more click enters the contact form. The whole process is very simple and quick, offering customers all information necessary for making a decision.
Get in Touch with Us:
Fill in this form, or, if you prefer, send us an email. Don't worry, we'll send you an NDA and your idea will be safe.
Do you want to be our client?