Tailor-made Website for JTRE Real Estate Developer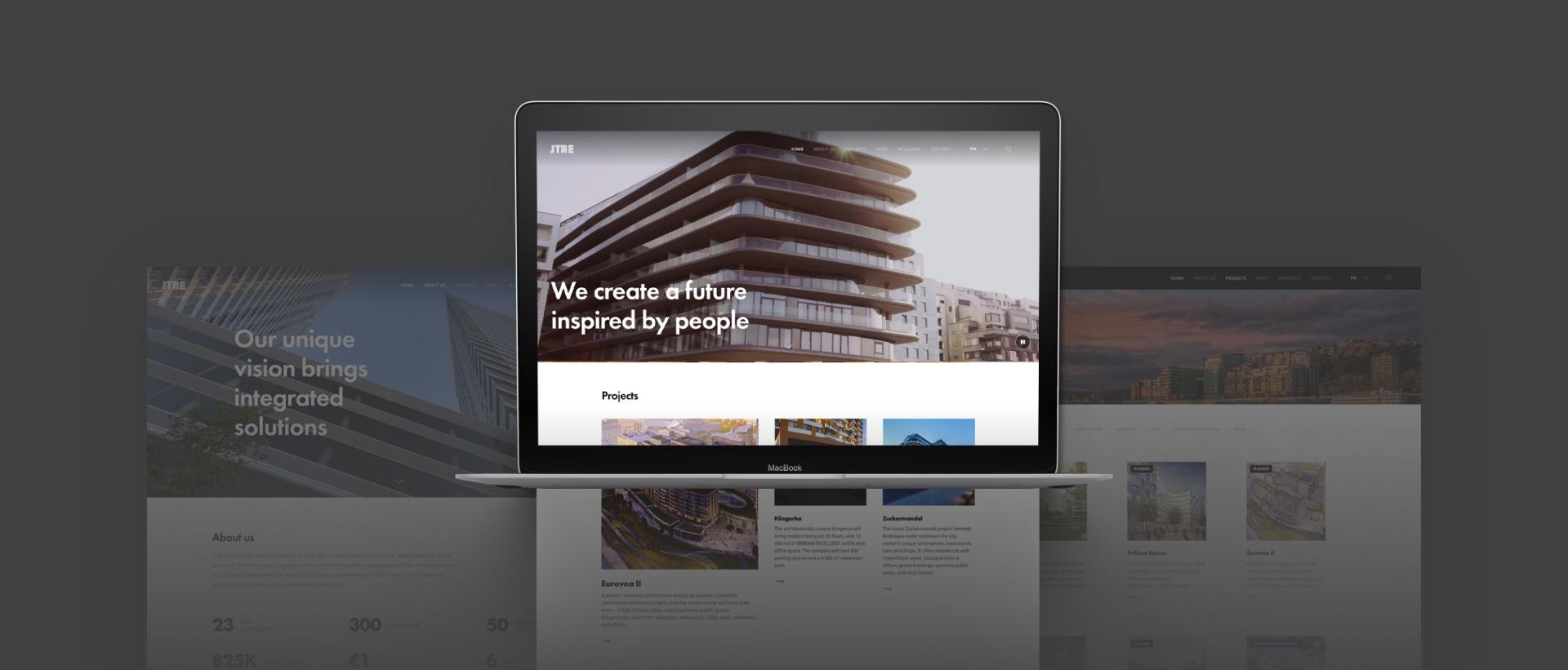 Client's story
Market leader in real estate development
JTRE has over 21 years' experience, more than 300 employees and many completed projects in 5 countries. The company is a market leader in real estate development in Slovakia and also a key developer in CEE countries.  
Individual projects were implemented into a simple & clean design:
We transformed the client's vision into an assignment
We asked the representatives of J&T Real Estate what they demand and expect, then we wrote the assignment together. 
Elements that highlight the uniqueness of the company
We have transformed important information into clear figures and the company's good reputation into testimonials and logos.
Rich company history in form of a timeline
We did not want to just write about the company's history, we wanted to show it… so we created a clear timeline with important events. Take a look at the short version of the timeline below. 
Project as an independent landing page
Every project subpage tells its story and acts as a business card that provides all the basic information.
We set up a special image resolution to ensure high quality and fast loading on every device, and also to avoid spending too much data. 
Get in Touch with Us:
Fill in this form, or, if you prefer, send us an email. Don't worry, we'll send you an NDA and your idea will be safe.
Do you want to be our client?