Mobile App for Drug Registration and Price Calculation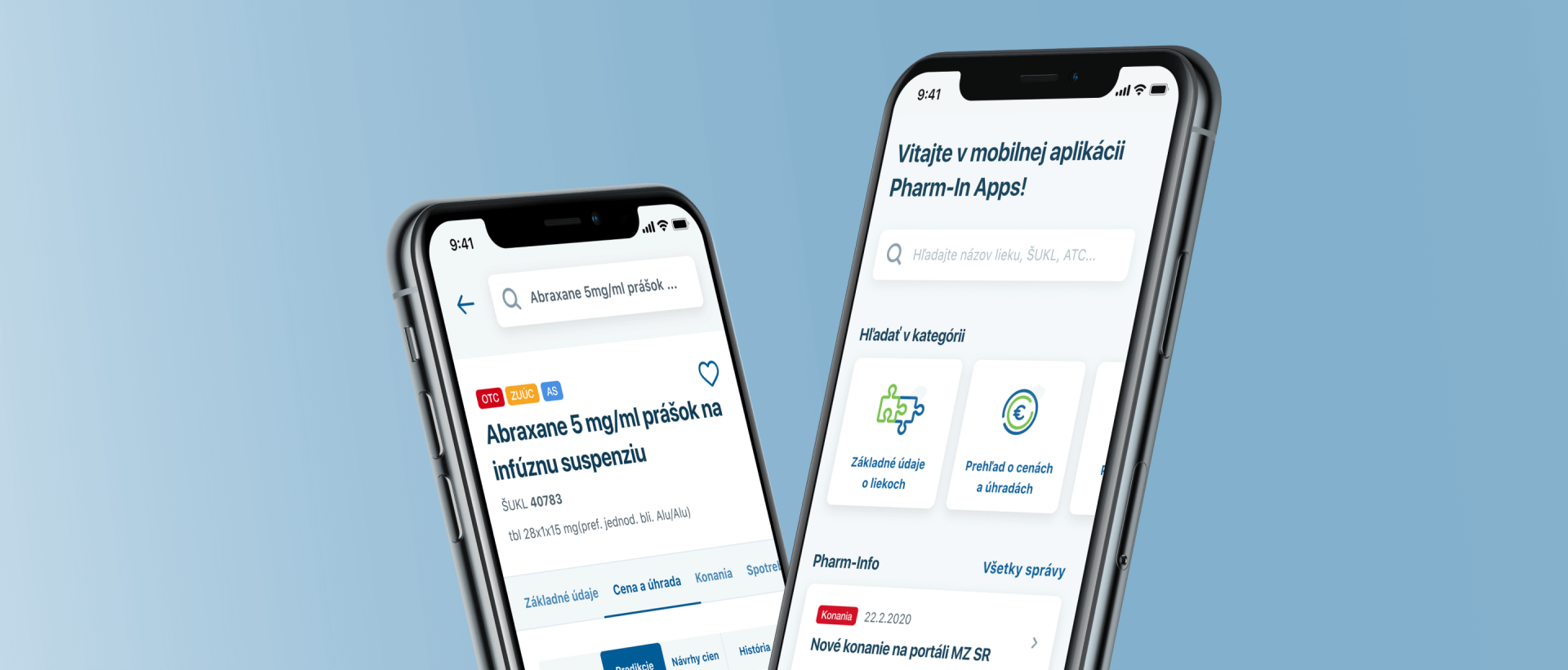 Client's story
We innovate in the field of pharmaco-economics and medicine:
Last year, we started cooperation with Pharm-In, spol. s. r.o., which is a pioneer in drug policy. They approached us with a request for a software solution that would be a useful tool for their partners - experts from different medical fields.
We have developed a native mobile application, allowing immediate access to a comprehensive database of medicines and their detailed information, price and reimbursement data or a price calculator for medicines. Thanks to our solution, the entire process of searching for necessary medicines and studying their data, as well as the process of identifying prices and calculating them, is quicker.
Detailed overview of all medicines with easy navigation
We designed the mobile app design to be intuitive for users and to quickly navigate the amount of data.
Get in Touch with Us:
Fill in this form, or, if you prefer, send us an email. Don't worry, we'll send you an NDA and your idea will be safe.
Do you want to be our client?